T'was Ray's hatching anniversary. So, us 4 guys & 2 chicks spent the weekend over at Nirwana Gardens, Bintan.
Saturday Morning@Tanah Merah Ferry Terminal
5 eager yuppies-to-be filed excitedly through customs and headed straight for DFS. (only 5 becoz Mr. Tian came later)
How much more hard-up can we get huh?
dW bought a box of smelly cigars (which we had to help smuggle back to S'pore becoz he couldn't finish them).
Saturday Noon@Bintan Ferry Terminal
More queueing and waiting. Ray entertains thoughts of us flying through customs while pretending to be a Taiwanese boyband. He forgets how unglam he looks with NTUC plastic bags of bottled drinks & cheap snacks.
Murphy's law prevails; we're the last to clear customs, even though our queue was the shortest. Perhaps we should have prepared bribes.
Saturday Afternoon@Mayang Sari
Checked in! Had our complimentary drink of ultra-sweet syrup/water concoction.
The beach looks wonderful...
Saturday Afternoon@Indra Maya Villa
Ferried via buggy to our villa, complete with private pool, floating coke tray, open bath & our own buggy!
Oh, joy & serenity!
Indulgence task no. 1: Book ourselves for spa treatment!
Indulgence task no. 2: Slather on sunblock, test the pool & simply laze in the sun!
Thankfully weather was bright & sunny all throughout. Absolutely no gloom & doom to dampen our fun.
I've been named Raoul the man-slave, coz I look like a latino hottie serving-boy in speedos :)
Saturday Mid Afternoon@Nirwana Gardens Resort Hotel
So easy to lose track of time. Had satisfying lunch of nasi & rendang & stuff.
Real spicy...
Off to the beach! More soaking... while Ray & Val relived band camp by singing familiar tunes.
dW compliments Ray for his salamander hair.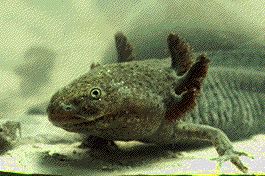 Saturday Late Afternoon@Nirwana Gardens Resort Hotel
To the free form pool! More soaking...
Discovered the pool bar. For a truly authentic beach holiday,
Pina Colada
's a must, says Val. She even had a malibu-scented perfume.
Off to the open jacuzzi! More soaking...
Oops, time to fetch Mr. Tian.
Saturday Late Afternoon en route to Villa
Headed back to our villa. Detoured to take pictures.
Seriously now, it's back to our villa. It's confirmed: Ray's a dangerous driver - he can make a buggy do a wheelie!!
*Ed bails out*
Indulgence task no. 3: Communal bubble bath! T'was Ray's stupid but admittedly fun idea. First water was too hot, then it got murky & tepid...
It's amazing what 25yo's (& 1 23yo) do to entertain themselves.
Saturday Evening@Thai Restaurant along beach
Indulgence task no. 4: Thai dinner! All had the dinner gastronomique or something, a sumptuous course of exquisite Thai food, including a platter of Thai favourites - green curry & seafood! Mr. Tian & his taste buds kept hogging the conversation.
Stars look wonderful, but it's rude to be craning your neck towards the heaven all the time during dinner.
Saturday Late Night@Villa
It's Cranium! Lots of laughs & physical action to yank us out of post-dinner drowsiness. Too bad our award-winning actress, G had to mug.
Then, just when I was all tight & snug in bed, the boys tapped on my window & beckoned.
The stars... wow... full of awe... Shooting star!! Heh... Ouch, neckache.
Ok, finally to sleep...
Sunday Morning@Villa
What?! 9am & I'm up! Body clock too well-tuned... but apparently so is everyone else's. Perhaps it's too great a holiday to while away in bed.
While Mr. Tian slathers on tinted sunblock, I try to wake the sleepyheads next door. Val tells me to go away. Hmph.
Sunday Morning@Mayang Sari
Raoul gets 1 free coconut with his hot latino looks. Heh.
Buffet breakfast!! Another big, heavy meal! Scrambled eggs seems to be quite popular. Mmmm... I love white bread.
After breakfast, it's off to bake on the beach. Too bloated to move... feel unglam in trunks.
Sunday Mid-morning@Mayang Sari Beach
I spy an old man trying to body-surf! After the customary Singaporean photo shoot, off we go to hit the waves!
Absolute exhilaration!! Never had so much fun riding the surf before! Who cares if seawater keeps entering my nostrils?! Time comes to standstill.
After an hour, we're totally spent...
Sunday Noon@Villa
Partying in private pool! Complete with hits to boogie to! Lunch is junk food & white wine. Mmmmmm......
Shucks, it's time to check out. Byebye, villa! *wistful look*
One final round of photos.
Sunday Afternoon@Asmara Tropical Spa
Val's a good haggler.
She MFA one ah, dun pray pray!
Spent an hour under the skillful hands of a masseuse. My first massage ever, was wincing a lot though. But it was good... feel like a totally elastic slab of meat afterwards.
Time passes ever so slowly... *contented sigh*
Sunday Evening@Mayang Sari Restaurant
The holiday's almost over... Everyone's too tired to talk during dinner.
*munch munch*
Sunday Evening@Bintan Ferry Terminal
Long queue... oh well.
Spend the ferry ride discussing Singaporean Chinese social idiosyncrasies & how they manifest in conversations and mutal interactions. Hmmm...
Sunday Evening@Tanah Merah Ferry Terminal
Ray & Mr. Tian head to Balestier for Boon Kee chicken rice.
It's home sweet home & home-cooked food for me!