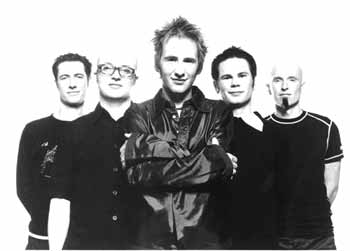 Had an awesome session of praise & worship with
Delirious?
. Couldn't help but weep as I felt Him doing a work of renewal in me. Having been feeling discouraged as progress isn't happening in my life yet. But believe tt my vision will come to pass this year!
For
He has put a new song in my mouth-- Praise to our God; Many will see it and fear, And will trust in the Lord.
(Psalms 40:3)
After a brief chillout session with G, Val, Ray, dW, KM & Creamer (KM's dog), accompanied parents to their church gathering. T'was a great night of looftop family fun, perched way up on the 32th floor of a condo overlooking ECP - great view of the cityscape framed by the setting sun.
Used to think tt my dad's church was one for mandarin-speaking old foggies, but I had my mind renewed when I saw their members - including grown men who have kids - having such pure fun letting their hair down, behaving like hyperactive kids themselves and freely praising God.
Such abundant joy! Guess that's the beauty about family churches - everyone knows everyone and there is absolutely no awdwardness, even among teenagers who were present.
The night ended with a series of inspiring and moving testimonies by several of the members about various cases of His blessings. Once again, it's great to see other works that God is about elsewhere.