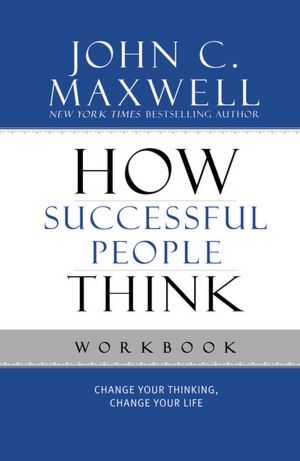 Pointers gleaned from John C Maxwell's book -
How Successful People Think
.
1. Cultivate Big Picture Thinking
- What are the needs? And their causes?
- Who are the stakeholders? What are they thinking or doing with respect to the needs?
2. Engage in Focused Thinking
- What goals can be identified?
- How to achieve them?
3. Harness Creative Thinking
- How can we see/do things better?
- Who can we learn from?
4. Employ Realistic Thinking
- Face the facts
- Identify the pros, cons, worst case & resources needed
5. Utilize Strategic Thinking
- What's your plan?
- Who are you teaming with?
6. Explore Possibility Thinking
- Dream bigger & more fantastically
- Learn from achievers
7. Learn from Reflective Thinking
- Spend time reflecting
- Reflect in terms of what matters to you
- Make real changes
8. Question Popular Thinking
- Think for yourself
- Do things differently
- Do new things
9. Benefit from Shared Thinking
- Value others & enjoy interaction
- Plan for meetings: What's your agenda? Invite those who can contribute.
10. Practice Unselfish Thinking
- Give to benefit others
- Give anonymously if possible
- Check your motives
11. Rely on Bottom-Line Thinking
- What are your purpose and goal?
- How's your daily progress?